Best Stores to Buy Mid Century Modern Furniture Online
By Maiden Home
Like what you see? Check out my Portfolio & work with me or any Havenly designer, & spruce up your home with Havenly, the platform that has revolutionized online interior design since 2013! Offering online interior design services & home decor from the best online interior designers at an affordable price! Take 25% off your first design TODAY!
Top Furniture Stores to Shop for Mid Century Modern Furniture – Introduction Video
When it comes to finding the perfect furniture for your home, it can be tough to know where to start. With so many brands and options out there, it can be overwhelming trying to find the right pieces for your space.
Luckily, we've done the hard work for you and compiled a list of some of the top mid-century furniture stores online for you to shop and buy vintage furniture. No matter your budget, you're sure to find something that fits both your style and needs. 
What is Mid-Century Modern Style Furniture?
It's a design movement that started in the 1940s and 1950s that's known for its clean lines, simple silhouettes, and iconic pieces.
The term "mid-century modern" was first coined in the mid-1950s by Cara Greenberg in her book Mid-Century Modern: Furniture of the 1950s.
She described the work of George Nelson, Eero Saarinen, and Charlotte Perriand as "the spare, plastic molded shapes and natural woods that were beginning to come out of America at that time." 
Over the years, this style has shifted and changed, but it still maintains its clean lines and simple silhouettes. What sets this style of midcentury furniture apart from other styles is its focus on form and function.
Mid mod designers believed that furniture should be beautiful and practical. They wanted to create pieces that were not only aesthetically pleasing but also comfortable and durable.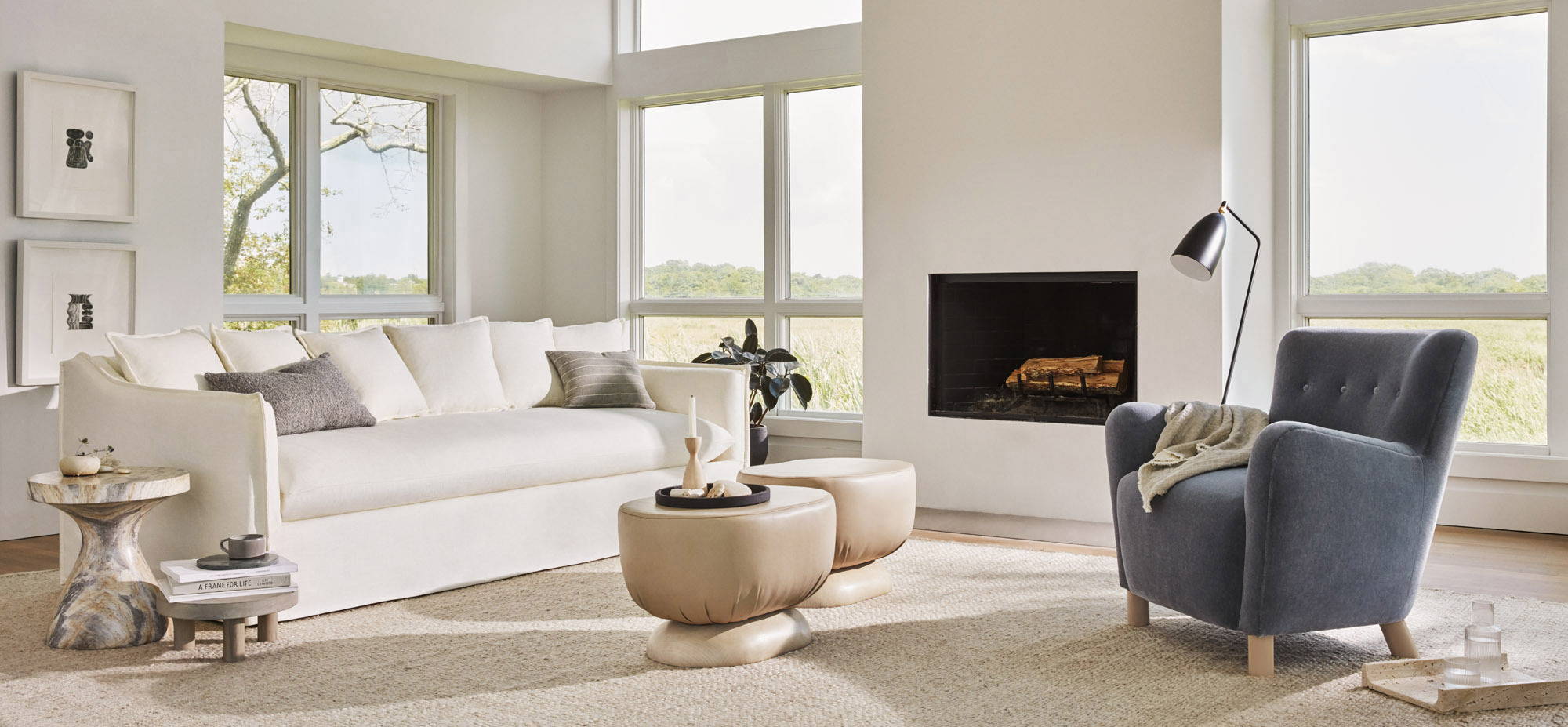 By Maiden Home
Why is Mid-Century Modern Furniture So Popular?
This style is as popular as it has ever been for a few key reasons. First, it places emphasis on functionality. People want their homes to be filled with pieces that serve a purpose and make their lives easier.
Additionally, it does this while also looking good. This style combines two of the most important elements people want to see in their homes: functionality and aesthetics.
Having a home that is filled with practical items allows one to love and enjoy their space as much as possible and even more when it's filled with beautiful things too. Second, these items are known for their simple, clean lines.
This can create a sense of calm in any space – something that is always welcome in a busy home. Third, its flexible and can work in any type of home, no matter the size or layout.
Whether you live in a small apartment or a large house, midcentury modern furniture can be the perfect addition to your home. Thanks to its combination of function, form, and flexibility, it's no wonder that modern mid century modern furniture is more popular than ever.
20 Mid century Modern Furniture – Vintage Furniture Stores and Retailers to shop from 
1.- Article – Best option if you are looking for a sofa or chairs 
This retailer is on a mission to provide high-quality furniture at far cheaper (and considerably more equitable) costs than its counterparts in the marketplace. This company will offer some great mid-century design items at a reasonable price point. If you are looking to shop mid-century modern furniture, this is the store. 
2.- Rove Concepts Design 
This furniture store was born out of a desire to improve the furniture business in the Pacific Northwest in 2011. In-house artisan workshops produce the vast bulk of the company's furniture.
Rove Concepts is committed to providing well-crafted, timeless pieces for your home that will last for years to come. With a focus on mid century modern design, their works are of the highest quality and can be found in homes all over the world.
3.- Anthropologie
Anthropologie is among the best mid century modern furniture options you can find. It is a lifestyle brand that provides furniture and decor for your home. Their products are stylish and affordable, and we offer a variety of design options to fit any taste.
Committed to creating a unique and fulfilling shopping experience for our customers, they believe that our success comes from putting people first.
4.- West Elm
West Elm is a furniture industry leader selling a wide range of home goods and accessories. Almost all of its goods are designed in-house, with a few exceptions acquired from other designers throughout the globe.
In addition, it emphasizes environmentally sustainable production, using FSC®-certified materials wherever feasible (and creating less waste).
West Elm provides everything you need for your home, from mid-century modern living room furniture to outdoor sets, bedding, and accessories.
5.- Inside Weather
Inside Weather is a company that takes sustainability and contemporary design seriously. All of their furniture is handcrafted in the United States, utilizing sustainable resources, like over 200 recycled plastic water bottles for a mid-century modern sofa.
You can change everything about their furniture- from the arm height and cushion detail on our couches to the table surface design and base type.
In addition to couches, bookshelves, dining tables, and side tables, they also produce bed frames and other home design items like wall paintings, throw cushions, and hooks for coats.
6.- Apt2B
Apt2B is a fan of mixing old and new, with a wide variety of contemporary design elements and a large collection of mid-century-influenced pieces in distinctive colors and patterns to update your living space.
You can furnish your home the easy way, just like ordering pizza! With Apt2B, more individuals will have access to fashionable clothing at an affordable price.
7.- Modloft
Modloft was founded in 2005 by Ted Toledano to provide consumers with direct, affordable access to the greatest contemporary designs. Modloft is designed "to wow" with a strong focus on aesthetics and functionality.
With a team of talented designers, Modloft brings you furniture that is not only beautiful but also practical. From beds and mid-century modern sofas to dining tables and office chairs, Modloft has something for everyone. So whatever your style, let Modloft help you create an interior that will truly impress you.
8.- Interior Define
Interior Define is a company making custom-made, contemporary home pieces. Every product is made to order and can be customized in any way you choose.
With an extensive collection of furniture that includes everything from couches to table lamps, Interior Define takes pride in handcrafting each item with the finest materials.
All products undergo a 45-point examination before being dispatched, so you can be sure you're getting only the best quality furniture.
9.- Blu Dot
Blu Dot was founded in 1997 by three friends with a shared passion for modern design. They believed that good design should be accessible to everyone and set out to create high-quality, contemporary furniture at an affordable price.
Today, Blu Dot is one of the most respected names in modern furniture, and its pieces are built to last. With retail locations throughout the US, Blu Dot offers its unique brand of contemporary style to millions of customers nationwide.
10.- Industry West
Industry West is a company focusing on stylish, high-quality pieces that make people happy. They believe that good design should be accessible to everyone, and their goal is to provide well-made furniture at an affordable price. With a wide range of products – from chairs to couches, bar stools to coffee tables – Industry West has something for everyone.
11.- Schoolhouse
Schoolhouse's heirloom-quality contemporary furniture is the right blend of style and function. For your living room, bedroom, home office, and more, Schoolhouse has carefully constructed furniture.
12.- AllModern
AllModern is the go-to source for contemporary furniture and home decor. With a wide selection of modern designs, AllModern is sure to have something for everyone.
Its mission is to make it easy for you to find your perfect piece of furniture, and our vision is to create a world where you can live comfortably in style.
13.- Albany Park
Albany Park is a company that is shaking up the industry by offering only three styles of sofas and sectionals. This simplified approach makes it easy for customers to find the perfect piece of furniture for their home without being overwhelmed by choice.
Albany Park's mission is to make the process of furnishing your house as simple as possible, from start to finish. With sleek, minimalist designs and easy-to-transport packaging, Albany Park makes it easy for you to get the style you want in your home without all the hassle.
14.- Dims
Dims is a contemporary luxury home brand founded in 2018. They believe that good design doesn't have to be expensive, and our unique items reflect that philosophy.
Their ash wood furniture is sourced from sustainably managed forests. Each piece is created with the utmost attention to detail and quality.
Whether you're looking to shop for a desk for your home office or a couch for your living room, Dims has something perfect for you.
15.- Jonathan Alder
Since its inception in the early 1990s, Jonathan Alder has been synonymous with quality and luxury design. From furniture to tabletop accessories, the brand offers an extensive range of products that are perfect for modern living.
With a focus on glamour and sophistication, Jonathan Alder's pieces add a touch of luxury to any space. Whether you're looking to shop and outfit your home or give your business a makeover, Jonathan Alder has the perfect solution.
16.- Hay
Hay is a Danish company founded in 2002 by Mette and Rolf Hay. They set out to create creative, practical furniture at a lower price point than industry norms.
Today, Hay offers chairs, couches, and sectionals; storage; outdoor seating; and a wide variety of other products. Their witty tone of voice and dedication to quality has made them one of the most popular brands in the world.
17.- Urban Outfitters
Urban Outfitters was founded in 1970 by four friends as a modest retail store across the street from the University of Pennsylvania.
Today, Urban Outfitters operates over 200 retailers in the United States, Canada, and Europe, selling a wide variety of home goods at moderate costs.
The retailer is best known for its streetwear and mid-century modern furniture, which can be found in most of its shops.
18.- World Market
World Market may be the perfect solution for you. The company is noted for its wide variety of couches, tables, storage, and accessories, all of which are original and reasonably priced.
You'll love the way our furniture and home décor can add style to any room – from eclectic and global to modern and minimalist.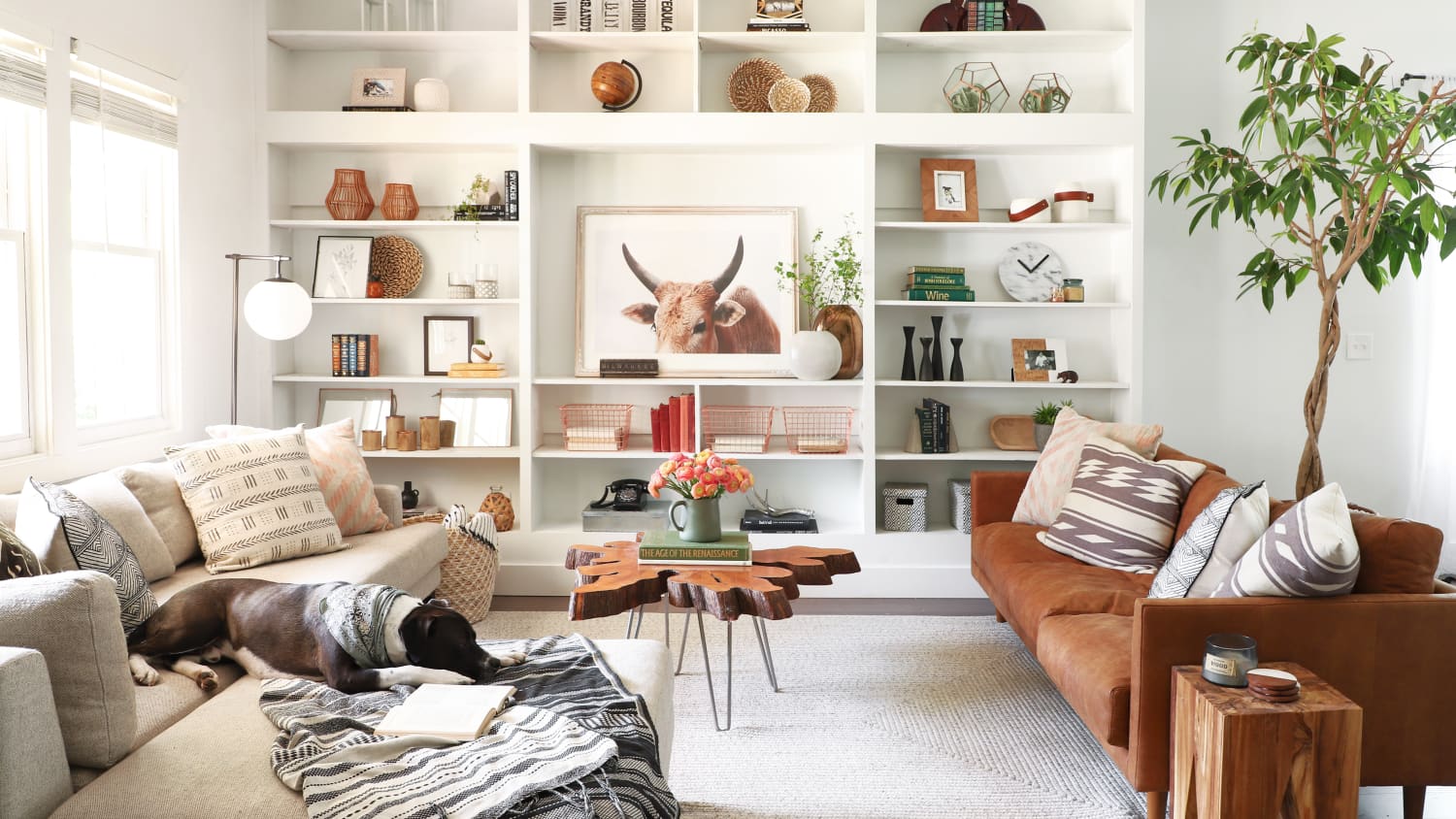 19.- Burrow
Burrow is the easiest way to get high-quality items without ever having to leave your home. Their furniture is delivered in easy-to-move boxes and assembled by our team of experts, so you don't have to lift a finger.
Plus, they have a wide selection of rugs, floor lamps, cushions, and throws to complete your look.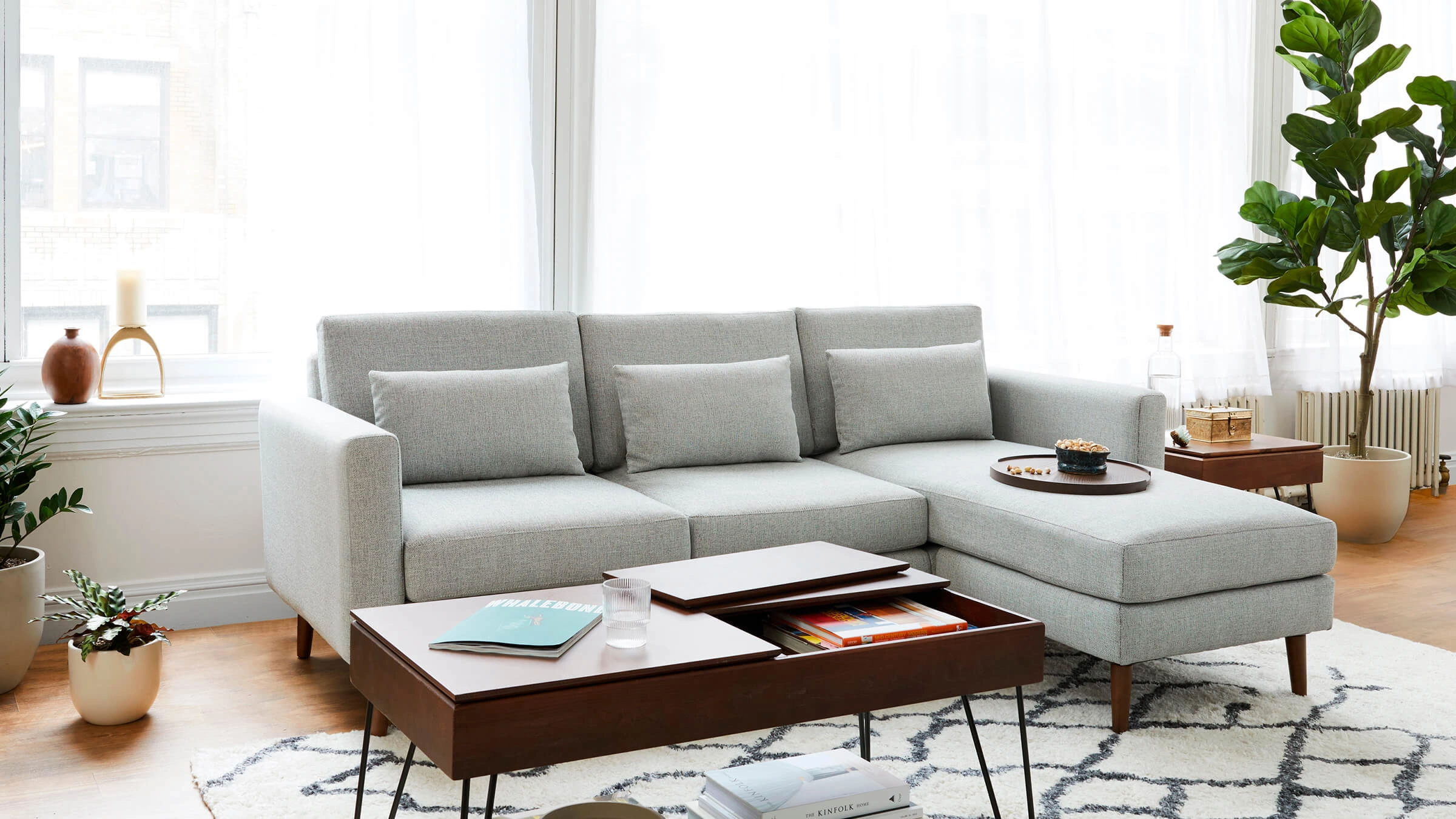 20 .- Maiden Home
Maiden Home is a New York-based manufacturer that believes you should never settle for anything less than the best. Their craftspeople manufacture heirloom-grade furniture direct from the factory without the retail markup.
Best Stores to Buy Mid-Century Modern Furniture -FAQ
What mid-century modern furnishings are core for this style?
This furniture generally is characterized by clean lines, organic curves, and a focus on functionality.
What are some core characteristics and features of mid-century pieces?
Some core characteristics of midcentury modern home accessories and furniture are tapered legs, hairpin legs, simplicity, and functionality.
Can I find affordable pieces and home decor for my dining room?
Yes, some of these stores can find some items at affordable prices.
Where can I shop one-of-a-kind or custom furniture for my living spaces in a midcentury modern style?
Yes, you can shop at these stores that offer one-of-a-kind furniture, custom fabrics, and custom furniture.
Hire an Online Interior Designer at Havenly
There are several online interior design websites, but Havenly is your best option to hire from a robust list of interior designers that will help you in decorating and creating the perfect dog-friendly home. 
When you sign up for Havenly, you will take a short quiz about your design style and what you are looking for in a designer. Havenly will then match you with a designer who will help you select paint colors, furniture, and accessories that are both stylish and safe for your furry friend.
In addition, your Havenly designer will be able to provide tips on how to create a space that is both comfortable for your dog and inviting for guests. With Havenly, creating a beautiful and functional home that your dog will love is easy and stress-free.
Click here if you want to learn more about Havenly or book an interior designer and get 25% off your design package if you click here!